Search Engine Optimization
Search Engine Optimization is the building of your website in such a way that Google, Yahoo, Bing and other search engines display it high in the list of search results for terms and phrases that are important to you. No web site will rate number one for every search engine, but we can help move you up in the results for your most important keywords.
You won't get just numbers and prices from us. Instead, you'll get unique SEO strategies that produce results. That's because we base your Search Engine Optimization plan on a data-driven cycle that produces measurable improvements. In simpler terms, our SEO experts Research, Optimize, Track and Adjust. So if your ultimate goal is solid results - a website that generates sales, leads and other conversions, Virtual Systems has the talent and tools to get results.
We Research:
site architecture
market & competition
keywords
current rankings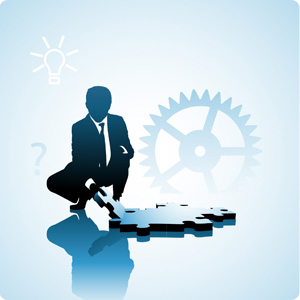 We start with a search engine marketing research report. Good research is critical to ensuring a good search engine marketing strategy. We compare and evaluate competitors, your online market, and your current website. In addition, we begin a thorough evaluation of keywords and phrases pertaining to your website and market. This market research provides information on: keyword strategy, content, technology needed, usability, competition, etc.
We Optimize:
page code & content
(PPC) Pay-Per-Click campaigns
dynamic content
conversion points
page graphics
usability
link building campaigns
The SEO Report (mentioned above) will outline our Search Engine Optimization strategy. We believe that Search Engine Optimization is more about optimizing for the people that will use your site (your customers), than it is about optimizing for the search engines' algorithms. In other words, if your site is built in such a way that it is informative, easy to use, and encourages users to take action: it will do just fine in the search engines.
We Track:
web analytics, most and least popular pages
user-paths from page to page in your site
search engine referral rates, who refers the most customers to you
bounce rates, from which pages to customers leave your site right away
internal & external links, are they relevant
conversions & ROI, are you making more sales
marketing campaigns, what is working
A/B testing, which version of a page generates more sales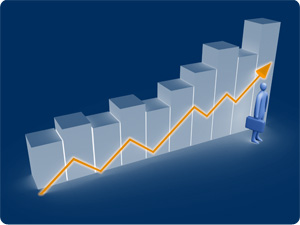 As you can see, our SEO experts track all vital statistics. It is imperative that we measure the results of our marketing strategy, in order to be able to continue to optimize results. This tracking of course involves website analytics, which will tell us precisely how people are using your site. This information is a gold mine when used properly.
We Adjust:
on-page SEO
conversion points
internal & external links
usability
keywords
Based on what we have learned in our tracking and website analytics, we continue to improve your website. For instance, if usability issues are identified in the site analytics, we make adjustments to make the website easier to use. In addition to improving conversions (users becoming clients), we always strive to increase your exposure by improving rankings and expanding the keyword base.
If you would like more details on how to move your company forward, please call (701)610-6989 or use our Contact Us form.